Although the first body of water that may come to mind when one thinks about Charleston, South Carolina, is the exalted Atlantic, the coastal city is equally defined by the rivers and tributaries that stretch and sprawl like the root system of a magnolia tree and create the many peninsulas and islands that make Charleston a unique place to live. At the divide of the Cooper River and the Wando River, a landmass the shape of a thumb is formed—this thumb is the southern end of Daniel Island.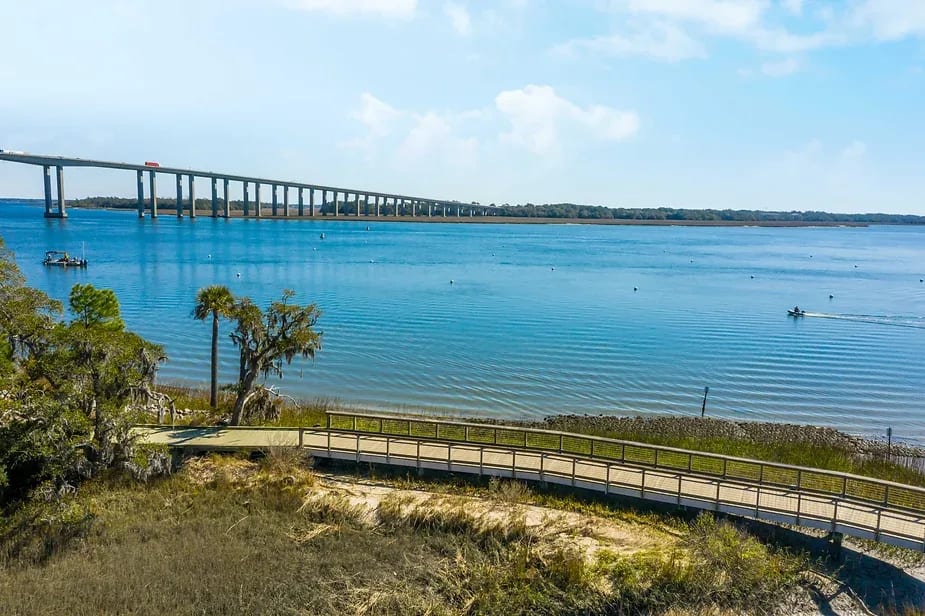 Unlike the more famous Isle of Palms or Kiawah Island, Daniel Island is part of Charleston proper, perched in the desirable location across the Cooper River from downtown and adjacent to towns like Hanahan and Mt. Pleasant. And while it's part of a city founded back in 1670, Daniel Island's residential history only spans a mere quarter-century.
Previously owned by the Harry Frank Guggenheim Foundation, the island was primarily used as a farming, ranching and hunting preserve. It wasn't until 1997, when ownership changed that residential development began.
In just a short period of time, Daniel Island has grown into an elegant, sophisticated planned community while holding on to its southern charm.
"Daniel Island is expansive yet intimate," said Miller Harper of East West Real Estate. "It's the best of waterfront living but still within Charleston's city limits."
The Homes
With residential development beginning less than three decades ago, one might assume that homes on Daniel Island are predominately contemporary design—but a stroll along the oak-laden streets of neighborhoods like Smythe Park or Etiwan Park displays the strong ties to the long history of Charleston. Daniel Island homes, condominium complexes and townhomes are often designed to evoke the Charleston Single House—an architectural style that combines elements of Federal, Greek Revival and Victorian designs. Defined by their narrow facades and side-front doors, these structures were originated in Charleston and are found throughout the city.
Like many homes in South Carolina, two- or even three-story porches, locally known as piazzas, are common and are physical representations of the charming lifestyle of Daniel Island.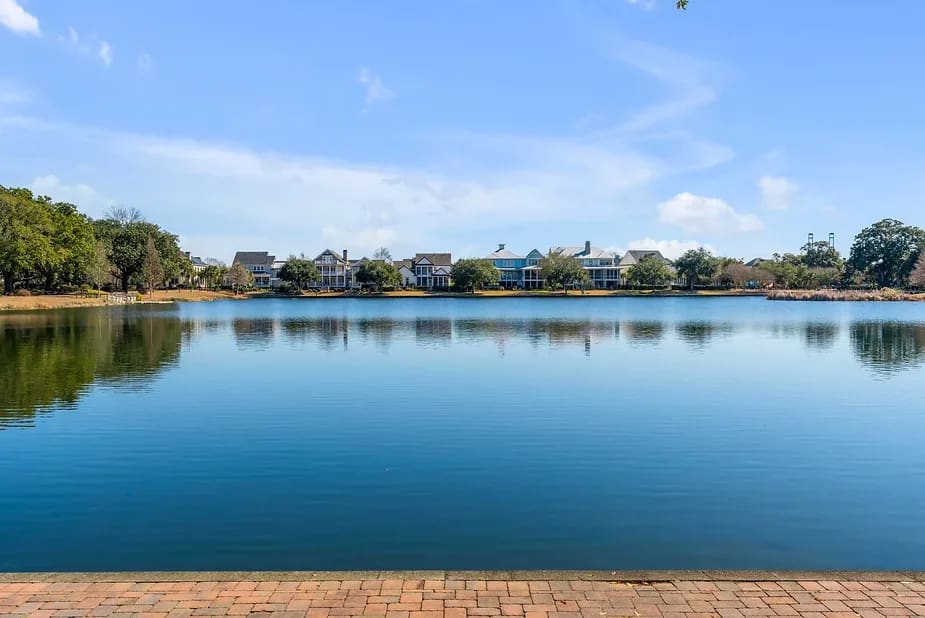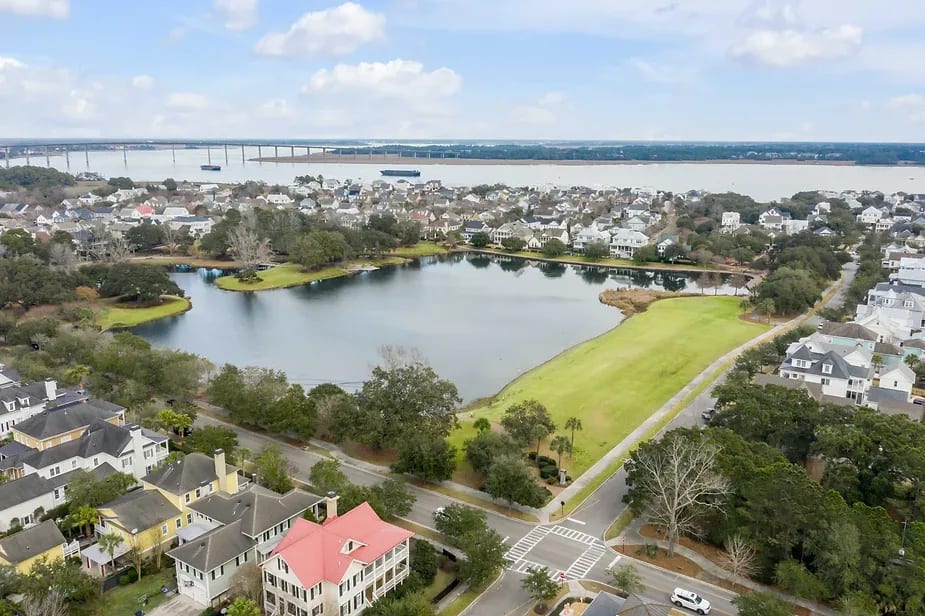 The Price
With spacious, newer housing options and a foremost location near historic Downtown, Daniel Island is one of the more expensive Charleston markets—luxury homes can go for upwards of $3,500,000. Compared to the Charleston median listing price of $399,000, the median price point for active listings on Daniel Island is $999,000. For this price, buyers can expect homes upwards of 4,000 square feet.
Buying in luxury communities with first-class amenities like the new multi-use Waterfront development can range from $500,000 to $1,900,000.
That being said, more affordable housing options are plentiful and diverse; many condos can be found for under $300,000.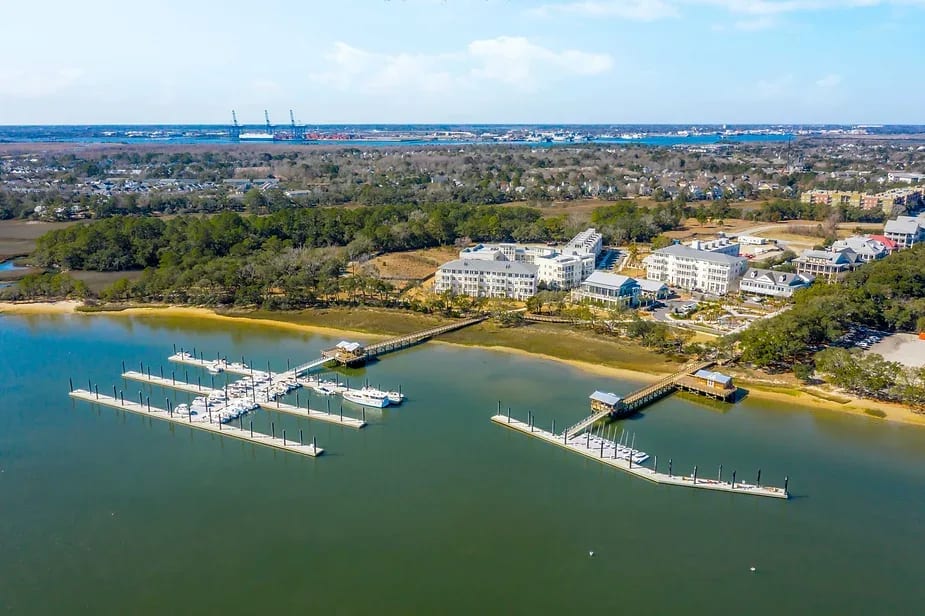 The Vibe
Daniel Island is a contradiction—the community is placid and active all at the same time.
"Residents of Daniel Island embrace a laid-back and waterfront lifestyle associated with living on one of Charleston's sea islands," said Harper. Activities such as kayaking, fishing and sailing can all be done on the same day as lounging on the porch, listening to the teeming life of the riverside.
Though downtown Charleston is nearby, Daniel Island has its own vibrant downtown scene with shops, bars and restaurants, like Laura Alberts, which serves southern favorites in an elegant courtyard environment.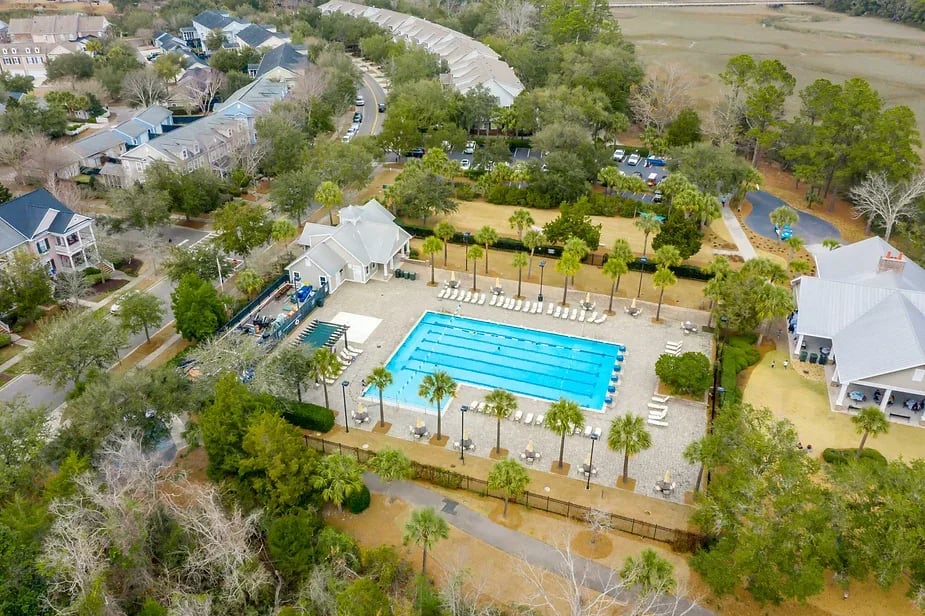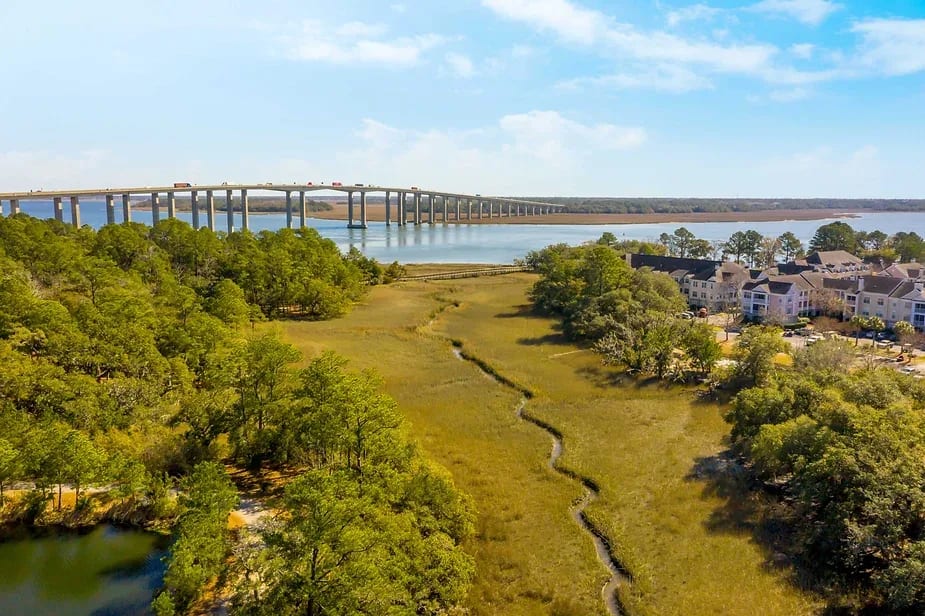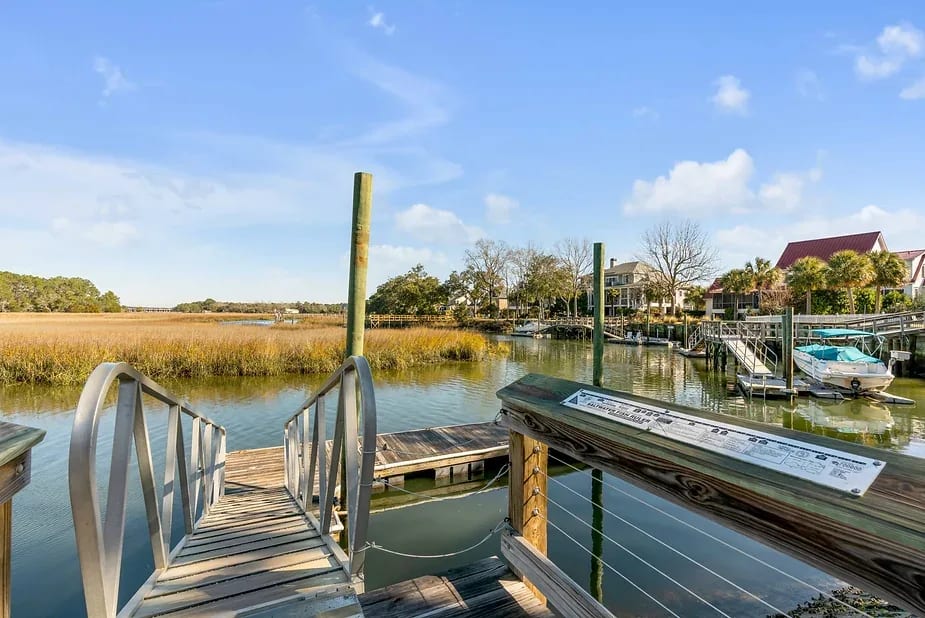 The Schools
There are two schools located on Daniel Island—Daniel Island School (K-8) and Bishop England High School, a private Roman Catholic school. Constructed in 2006, the Daniel Island School went through some growing pains as they attempted to keep up with the sharp increase of residential development in this once remote area. As a result, Philip Simmons Elementary and Philip Simmons Middle School were opened in 2016. Daniel Island School and Philip Simmons Middle School feed into Philip Simmons High School, which serves 390 students.
In 2018, students at Daniel Island School performed well above state averages, with 79.3% percent of students meeting or exceeding standards for math on the College and Career Ready Assessments (SC READY) and 80.8% meeting or exceeding standards in English—the state average being 45% for both math and English. Bishops England High School serves about 700 students and ranks as one of the best private schools in South Carolina.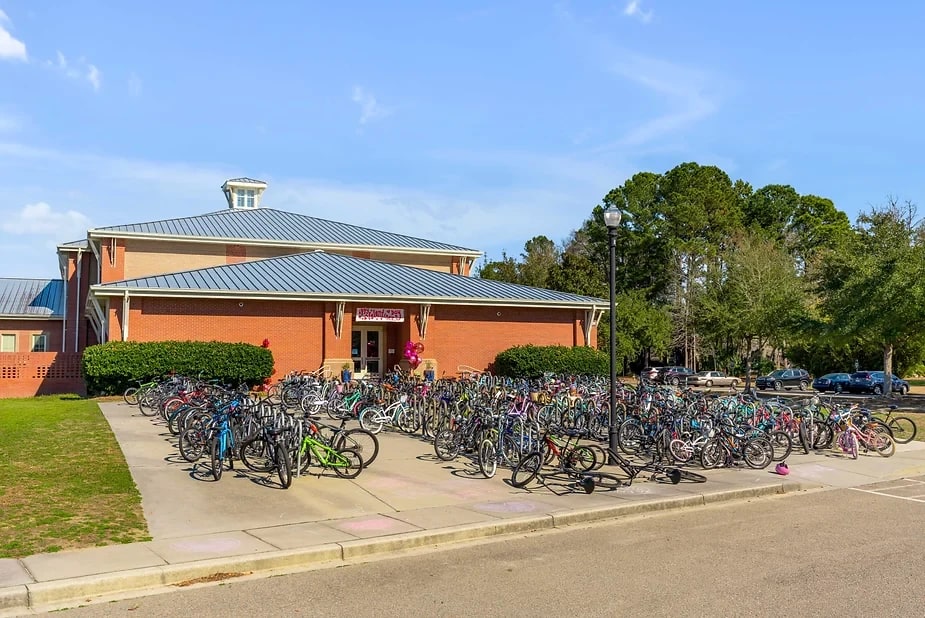 The Surroundings
Rivers provide traffic-free options about town by boat. Whether by car or by ferry, the commute to downtown Charleston is a quick 25 minutes.
Popular weekend spots like Sullivan's Island or Isle of Palms are less than fifteen miles away.
About a hundred miles to the north is Myrtle Beach and a hundred miles to the south is Savannah, Georgia.