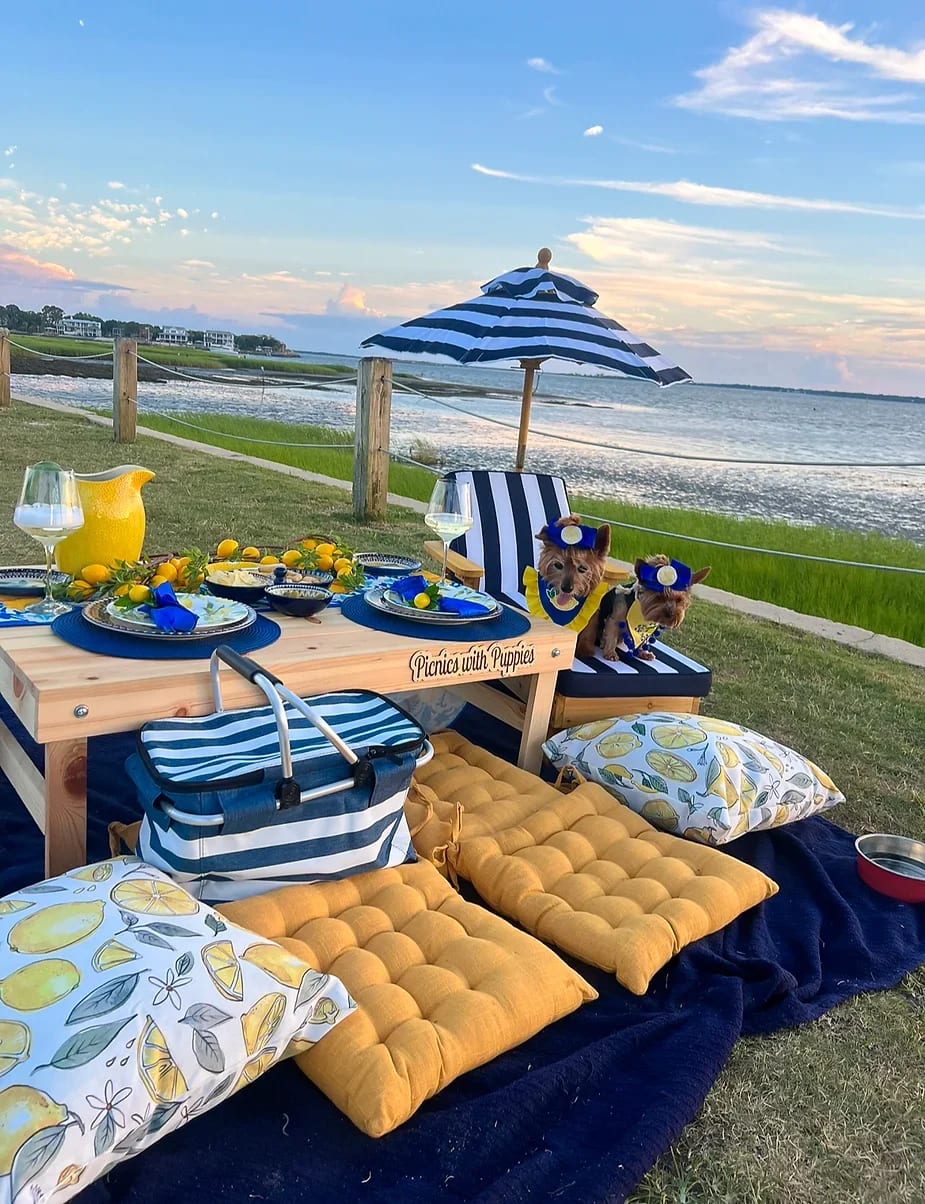 Picnics With Puppies is an event company in Charleston, South Carolina, specializing in luxurious "Pup-up" picnics. Our mission is to create quality experiences and memories for you, your friends, and your beloved dogs.
My name is Lisa York - a dog mom to 2 beautiful Yorkshire Terriers. Amy, Emily, and I have been fortunate to travel the world experiencing 54 different countries together. We have celebrated puppy birthday parties in places like Paris, Lake Como, Sicily, Sardinia, Aruba, San Diego, NYC and more. Each occasion has allowed us to meet the most interesting people and see the most amazing things. One constant throughout our journeys has been the love of food, picturesque scenery, and great people.
Picnics With Puppies is here to help you celebrate those special moments, create those lasting memories, and to spend quality time with the ones you love! Picnics With Puppies will take care of all the details so you can enjoy the moments you deserve. If you want some quality one-on-one time, sharing laughs with friends, blowing out candles with your kids, or celebrating your Pups' big day, let us make your luxury picnic a time to remember!